Blue River EyeCare
Dr. Nelson retired in May 2020 after providing service to the Marysville community for 42 years. In June we welcomed Kurt R. Olson, OD to Marysville as he took over Dr. Stanley J. Nelson Optometrist.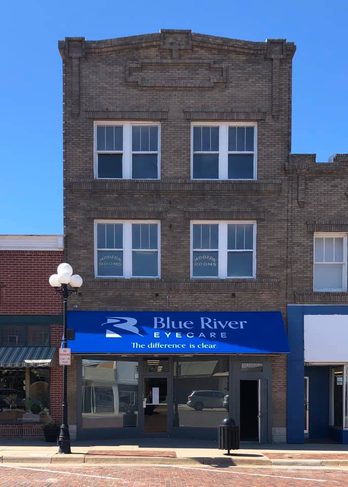 Dr. Olson grew up in Oberlin, KS and graduated from Decatur Community High School in 2007. He received his bachelor's degree in agronomy from Kansas State University in 2011. He then graduated in the top 10% of his class from Midwestern University/Arizona College of Optometry in 2016. He received extensive training in ocular pathology management during his time at Indian Health Services in Lawton, OK and the Veteran's Health Administration in Newington, CT. He was one of 30 Kansas optometrists selected for the inaugural advanced procedures course in 2019. During that course he was certified to perform the most cutting edge procedures in the state.
Dr. Olson's practice emphases are ocular pathology, primary eye care, and contact lenses. He also has expertise in ocular trauma and children's vision.
Dr. Olson is a member of the American Optometric Association, Beta Sigma Kappa Optometric Honor Society, Heart of America Contact Lens Society, and the Kansas Optometric Association.
In his personal life, faith and family come first. He enjoys spending time with his wife (Rachelle) and daughter (Ava). He also enjoys production agriculture, hunting, K-State sports, and classic cars.
Hours
Monday – Thursday: 8am – 5pm
Friday: 8am – Noon

Blue River EyeCare is located at 715 Broadway in Marysville, KS.
Click on their logo to visit their website: